Reading Time:
6
minutes
The primary goal of any higher educational institution, be it a trade school, career college or language school should be student recruitment. That much is clear and well-known across the industry. What's not always self-evident is how to go about doing this.
Social media is regarded as essential these days. So is having a good website. While both clearly warrant their recognition, there is an approach to boosting enrollment that is not always treated with the same level of importance: a proper email marketing strategy. It should be.
Consider the fact that people using mobile devices open 48% of emails they receive while on their phone or tablet and 91% of consumers visit their email on at least a daily basis and you start to see why email marketing could be the way to go.
That is, if it's done right. If you execute your email marketing strategy successfully and reinforce your messaging with techniques that don't involve reaching people at a specific time, then your enrollment will increase.
It All Starts With the Persona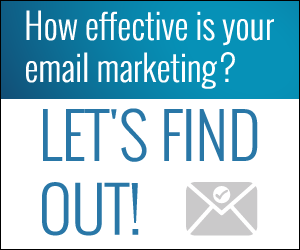 Before you can set about recruiting new students with email, you first have to know who you'll be writing to. Or, at least have a good generalized idea and use that to personify them.
Start by looking at your current students. Possibly ask them to take an anonymous survey
with questions about age, home life, whether they are married or single, their motivations for taking school, their concerns, their economic bracket and other pertinent info. You can then compile the data and create a persona with a name, age, hopes and fears and use it as a guide in all subsequent email messaging. This is who you will be speaking to.
Admissions Milestones: Setting Your Benchmarks
It is extremely important to establish milestones for your campaign ahead of time. Milestones are the benchmarks potential students reach as they make their way down the admissions funnel. These could mirror the steps you currently use when tracking the interactions admissions candidates have with your registrar. Some commonly used milestones are:
Initial Contact: The prospect has made an inquiry about a particular program of study but has not yet enrolled or set up an interview. Content generated for thismilestone would focus on encouraging the potential student to take the next step.
Interview Scheduled: The potential student has set up an interview with the school (either in person or over the phone) which has not yet taken place. For this milestone, content will be designed to prepare the student for the interview and present it as the next natural step in their career path.
Applied: This is when the potential student has enrolled but not yet paid for their courses. All content produced for this milestone will have as its goal encouraging the prospect to take that final step and addressing and relieving any concerns they may have.
It is important to note that milestones will be different depending on whether your school offers classroom teaching, online education or both.
Content is King
The effectiveness of an email campaign is directly proportional to the quality and direction of the content it provides. The content needs to speak directly to the persona, emphasize the benefits they are seeking and address any pain points. It should always relate to the admission milestone it is delivered under.
Direct email messages also reinforce their message by linking to a diversified slate of landing pages created specifically for the email marketing content funnel. These include:
Blog posts (if you don't already have a school blog, you really should get one) related to the subject matter of the program and the goals of the academic milestone they are connected with. It is possible for blogs to be included in more than one milestone.
Help Guides with topics like finding work in the field after graduation, receiving financial assistance to attend college and other areas relevant to the potential student. These are closely linked to the milestone, though can be re-used in subsequent milestones.
Checklists with topics like preparing for a college interview and attending college, which are related to the program and the milestone while addressing the potential student's interests and concerns.
Testimonials from previous students packaged as an informational look at where graduation from the college can take people.
Analytics and Technology
An effectively executed email campaign deals with several email addresses and multiple pieces of content. Therefore, it needs to be automated. There are many companies which specialize in this.
It also needs to be tracked in a reliable and efficient manner. This way you will know what emails are being opened and which are leading to clicks towards offers and blogs. This is a good indication of what part of the content funnel is working best. You can use these results to tweak your workflow to increase the visibility of your messaging. Remember that each click could lead to a potential new enrollment.
There are two services which could greatly benefit your email campaign:
Google Analytics
Google is the most recognized name in anything related to the internet. Google Analytics is top-notch. It is reliable and detailed, however it only starts doing its job when someone follows a link.
As you see in the graphic below, you will be able to tell how much of your site's traffic came from your email campaigns. If you configure it correctly, you will also be able to see how many of those who clicked from the email and completed a goal you established (possibly reaching the next milestone):
What Google doesn't provide you with are the tools to automate your email delivery and tracking data on how many emails were delivered, received and opened. Therefore, it is recommended that you use Google Analytics in conjunction with another service. Both Aweber and Mail Chimp integrate Google Analytics and provide what Google doesn't.
HubSpot
HubSpot is one of the larger marketing automation companies out there. While they may offer quite a few products, each one is still very intricate and specialized. When it comes to email campaigns, they are one-stop shopping. They make it easy to do mass email blasts and make it possible to completely automate a multifaceted campaign with multiple milestones and recipients at different spots in the content funnel.
They track progress every step of the way and provide accurate data which can be viewed at a granular level or as a generalized overview. Here is what a granular report from an email blast could look like:
Selected represents the number of recipients you tried to send the email to, sent is how many valid email addresses it actually was sent to and delivered is how many emails were received without bouncing it back. The remaining stats should be self-evident.
This is what a typical results overview of part of an automated campaign looks like in HubSpot:
As you can see, the number of intended recipients varies between specific emails. This reflects the number of potential students at different stages of the content funnel. The numbers above can be compared to each other and other results to determine which milestones perform best. You can then adjust your content flow accordingly.
Do you think an email marketing strategy would work for your school?