Reading Time:
11
minutes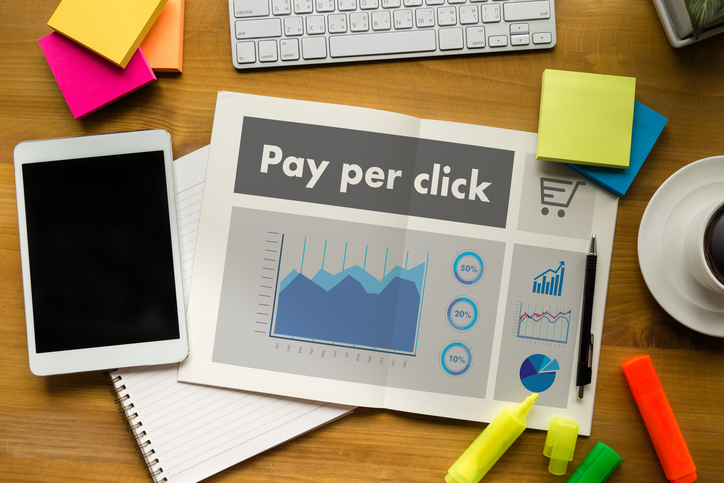 Is your school struggling to make headway with its international student recruitment strategy? Do you found it difficult to gain online visibility and brand recognition in certain countries or regions? Or find yourselves routinely falling short of your lead generation and international enrollment goals?
If you are experiencing these problems, a multilingual paid advertising strategy could be just what you need. Multilingual pay-per-click campaigns allow you to present your school's programs to prospective international students in their own language, increasing your chances of engagement while also allowing you to reach leads in new markets more instantly.
Over time, this can translate into overall improvement in your brand visibility in key markets, enhancing your reputation and strengthening your connection with your global online community.
Constructing, maintaining, and measuring a multilingual PPC strategy can be something of a challenge, but one which is well worth undertaking for schools with real ambitions of international success. Here's how to get started.
Evaluating Your Potential International Student Audience
When looking to create a multilingual campaign, the first thing you need to do is assess your current position in the international marketplace. How many international students do have at your school already? What countries and regions do they come from? And how many of them find your school online, rather through other channels such as agencies?
Being able to answer each of these questions will go a long to helping you evaluate the geo-targeting, scale, and budget your campaigns will need. For instance, your school's English language marketing initiatives may already be attracting  a decent amount of online inquiries from a specific country, meaning you have already established a certain amount of visibility and will likely have the spend less in order to start seeing results with your multilingual PPC efforts.
In addition to looking at the makeup of your current student base, you can also use a number of online tools to find potential new markets, or estimate the demand for the programs and courses you offer in specific regions. In AdWords, the User Locations report will show you where in the world your conversions are coming from, helping you to identify any potential markets you may have overlooked.
Source: Wordstream
You can also analyze the location report in Goggle Analytics for a clear view of where the overall traffic to your website is coming from.
If your own reports are not giving you much to go on, other tools, such as Google Trends, can also be utilized to pinpoint areas where the types of programs you offer are high demand. In the below example, you can see where searches relating to the International English Language Testing System (IELTS) are trending, which could be especially useful to ESL schools looking to find new markets.
Source: Google Trends
Once you have sufficient information to pinpoint the locations you wish to target, you should take the time to develop detailed students personas for your main markets. Personas will clearly illustrate your prospective students' demographic makeup, the programs they are likely to be interested in, and any common cultural attitudes and values they have.
This information can become the driving force for all your multilingual PPC initiatives and other international student recruitment campaigns you undertake, helping ensure that they are as targeted, appropriate, and effective as possible for your desired audience.
What Search Engines are International Students Using?
In most countries, the paid advertising landscape is reassuringly familiar, with search marketing dominated by Google. However, certain countries are exceptions to the rule, with locally popular sites attracting a higher market share. This can be one of the biggest obstacles that schools face when attempting to create a multilingual PPC strategy, and it's important to research the market conditions of the countries you wish to target, and be prepared to adapt to new and unfamiliar platforms.
Here are a few markets where you will notice big differences in how prospective students find your school on the web:
China- The world's biggest international student recruitment market is also one of the most challenging for digital marketing, with government censorship of globally popular sites resulting in the development of a unique web ecosystem. The country's dominant search engine is Baidu, which controls around 70% of the market, and should be the first entry point for any school looking to create a Chinese PPC campaign.
Baidu has its own PPC platform, known as Tuigang. While it has historically been far limited than the likes of AdWords, Tuigang is quickly improving, with a number of different filtering and segmentation options introduced through its 'People Targeting' feature last year. Baidu will only allow you to set up a Tuigang account through an approved agency, and you must have a fully functional Chinese website to use the platform.
South Korea- The most popular search engine in South Korea is Naver, which is estimated to boast somewhere between a 60 and 70% market share. One of Naver's most distinguishing features is its unique SERP, which splits results into different sections, such as Naver encyclopedia, Knowledge IN (a Q&A section), and Naver Cafe, a popular social community.
Naver's paid search ads, which are known as Click Choice, are similar to Google ads, but can be more difficult to set up, with certain features unavailable. For instance, ads can only be set up at Ad Group level, rather than Campaign level, which could make it more time consuming to manage large initiatives.
Russia- Yandex remains Russia's most popular search engine, with around 60% of the market, and the site also enjoys some popularity in neighbouring Eastern European countries. Yandex can offer some drawbacks in comparison to Google- such as much slower indexing of webpages- but its PPC platform, Yandex.Direct, is quite sophisticated, offering most of the features you will get from AdWords.
If you are looking to gain a foothold through PPC in any of these markets, you can expect the process to be a bit more challenging than elsewhere, and your school may have to seek the guidance of experts. Nonetheless, the basic best practices are still the same, and once you get used to navigating unfamiliar interfaces, you should be able to get just as much form your PPC initiatives as you do in your home country.
Building Multilingual Web Content for Your School's International PPC Initiatives
Before you can launch a PPC campaign in another language, you need to ensure that you have content to direct users to once they click on your ad. Redirecting prospective students who find your school through a search in their native language to your English site would essentially render any multilingual campaign pointless, as you fail to deliver on the promise of your ads, and kill any chance you have for increased engagement.
Every multilingual ad you create should link to a landing page in that language, which reiterates the unique selling points of your school for prospective students in this region and entices them to move to next stage in the inquiry process.
Example: Global ESL provider Inlingua has developed landing pages in a number of different languages for their school in Malta, including German, Italian, Spanish, and Portuguese. Below you can see their Italian page.
When creating these landing pages, it's important to use proper translation services, rather than simply running your existing content through Google Translate, as this may result in a number of grammar and syntax errors.
In addition, your existing landing pages may contain offers and promises that are not relevant to an international audience- such as certain scholarships and financial aid options- or may be not be designed to appeal to their specific motivations and concerns.  Again, you should use your student personas as your guide here, carefully considering how your content speaks to their needs.
It's also important to get the architecture of your landing pages right. Occasionally, schools will make the mistake of offering native language content to students in the main body of a page, but fail to translate elements like headlines or overlaying text on images. It's also essential that the contact form you include on your landing page to capture data from new leads be customized for each language, as failing to do so will almost certainly have a negative impact on your conversion rates.
For schools looking to use multilingual PPC for international student recruitment in China, this process can be even more complicated. As mentioned earlier, Baidu requires that you have a fully functioning Chinese website in order to avail of its PPC services, so a single landing page will not suffice.
And while creating an entire alternate language version of your website for the Chinese market could have its benefits, it can also be a time-consuming and costly process, and may be beyond the resources of many schools. An alternate option is to create a Chinese microsite, using only key pages and information relevant to this specific audience.
Example: The University of Kent designed a Chinese version of their website to recruit international students.
Conducting Keyword Research for Multilingual PPC for Schools
Researching keywords in a different language can seem daunting, but it is possible to get results. As a general rule, you can use your existing English campaigns as a starting point, using the keyword planner tool of whatever platform you are using to create your campaign.
However, it's important to note that keywords do not always have exact matches in other languages. The direct translations of keywords that have been performing well in your existing market may be less common or popular in the region you are targeting, or have a completely different meaning altogether.
Source: Webcertain
Again, it's vital to invest in proper translation services. While there are some good electronic translation tools available, having the input of native speakers is definitely preferable, especially given the increased importance of voice search tools like Siri and Cortana, which have increasingly shifted search queries towards more semantic queries and questions. Voice search is particularly popular in regions like Asia, as many phone keyboards aren't very well-optimized for Asian language characters, making it a far easier alternative for internet users.
Having the input of a native speaker, preferably from the country your school is targeting, will help you identify long tail and broad match phrases that mirror the real speech patterns of your prospective students, and take into account any lingual nuances or colloquial terms that might be common in voice search queries.
You should also consider any unique differences in region-specific search engines or ad platforms. For instance, Naver's Click Choice offers no broad or phrase match keyword options, meaning you will have to work a bit harder to ensure your campaigns have the same reach.
Researching your competitor's ads and landing pages can also help to give you an idea of what keywords to target in a new market.  Keep in mind, however, that your competitors may not necessarily be translating their content and keywords correctly, and you will need to double-check anything you use before you introduce it to your own campaign.
In addition, it's worth remembering that expanding into a new student recruitment market will bring new competitors from other regions that you may not have considered, and it's important to do thorough research to see who you are up against.
Creating and Tracking Multilingual PPC Campaigns for Student Recruitment
When your school is finally ready to run your multilingual PPC campaigns, you should find the process reasonably straightforward, and not all that different from your existing English-speaking initiatives. Leveraging the structure of your existing campaigns will provide you with a good starting point, but it's important to flexible, and really take the time to ensure your campaigns are optimized for maximum benefit.
Ideally, you should create separate campaigns for every language you dealing with. While it's possible to target more than one language in a Google AdWords campaign, language settings for ads, as well as dayparting and some location settings, must all be set at campaign rather than Ad Group level. This means that you run the risk of your ads being shown to the wrong prospects, in the wrong place, at the wrong time.
Other search engines have similar limitations, although Bing offers more granular targeting at ad group level, and may be an option if the site has sufficient reach in your target market. However, separating your multilingual campaigns from your regular initiatives is still advisable, as it means that they won't affect the existing cost-per-click (CPC) and quality score you have built up with other campaigns. Entering a new language market is inevitably going to involve some trial and error, and it's important to be free to experiment without undoing all of your good work.
Having said that, it's important to remember that setting up a campaign in a new language is an opportunity as well as a challenge, and could open up exciting possibilities for your school. For a start, the CPC of keywords in other languages is often lower than their English equivalents, meaning you can potentially get much more from your budget.
In addition, if you are dealing with a region-specific search engine, you might find that it offers some unique features that can create added value for your campaigns. Baidu for instance, allows PPC users to add an image to their ads at no additional cost, and you can also use an extension to place an online chat button directly into your ads:
Source: Webcertain
Tracking and measuring your initiatives regularly will be key to finding out what works and what doesn't. Remember to link your AdWords account to Google Analytics, as the GA interface will provide valuable additional data to help you measure the effectiveness of your initiatives. From there, you can use your geographic and user location reports in both platforms to determine just how effective your ads have been in attracting prospective students from your target market, adjusting bids where necessary until you start to see a real increase the amount of inquiries you receive from prospective international students.
Following Up On Student Inquiries from Your Multilingual Campaigns
Before you launch any multilingual campaigns, you need to consider whether your school has the resources to follow up with leads in different languages. Prospective students who make an inquiry in their native language will probably expect a response in that language, and you may need to have staff with a command of the language, and prepare follow-up content for each alternate language you are dealing with.
It's also important to ensure that you can easily identify which leads your school generates through multilingual campaigns to ensure they only receive communications in their preferred language. A good CRM system can be vitally important for this, as it will allow you to automatically segment leads into different lists based on their source.
Example: CRM platforms like Mautic allow you to segment leads by both location, channel, and program, making it easier for admissions departments to tailor their follow-up process for students in different markets.
CRM can also be useful if you want to set up autoresponders, email workflow campaigns and SMS in other languages, helping you to automate the process and streamline your multilingual communication to make it more cost-effective.
While developing multilingual PPC for student recruitment can be challenging, it remains one of the most effective ways of gaining visibility in new markets, and a vital first step in establishing an online presence in other countries. And with a little bit of work, a successful campaign can put you in a great position to expand your international student recruitment initiatives even further.