Reading Time:
9
minutes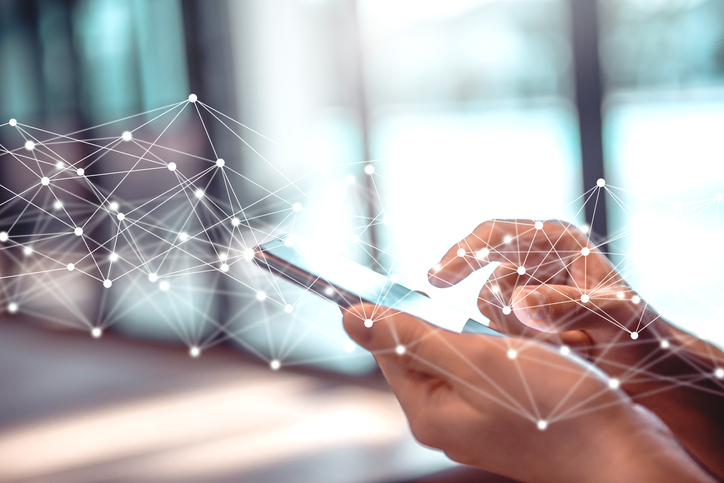 With more social media channels adopting the 'stories' feature, and more companies using this format to build their brands, it's safe to say that Stories have solidified their prominent position in the world of social media marketing.
If your school is looking for ways to upgrade its social media strategy in 2021, make sure that stories are on your list. In prior years, stories were like an adventurous spice in a recipe: not necessarily an essential ingredient, but something that made a big impact. 
In today's marketing world, however, they are something that your school can't miss out on. At this point, nearly every big social media player has a stories feature. Not only that—stories are now starting to surpass newsfeed posts in terms of popularity.
Want to make stories a major part of your social media strategy this year? Read on to learn how!
The Popularity of Stories in Social Media Marketing for Schools
When it comes to social media marketing for schools, it's important to pay attention to what other institutions are doing on key platforms, as well as what your audience is receptive to. 
Starting with the former aspect, there is no shortage of social media statistics to prove why stories are worth investing in. Since Instagram Stories are the most popular and prominent stories feature, it's helpful to look to the platform for stories insights. 
A recent Hootsuite report reveals that over half of all marketers have incorporated Instagram Stories into their social media strategies. Brands create one Story every four days on average. 
When it comes to how many people view Instagram Stories, the number only continues to rise. Over 500 million people interact with Stories each day according to the platform's research.
Example: A graph which showcases the rising number of daily active Instagram Stories users from October 2016 to January 2019.
Source: Statistica
Because of this success, marketing experts now refer to stories as the 'new norm' of social media content. Today's social media users prefer to view interactive, engaging content, and today's social media posters prefer to share content that captures the moment instead of something more permanent.
That brings us to the age-old debate of stories vs. news feed posts. As mentioned earlier, stories are starting to surpass news feed posts in terms of popularity, and companies are investing their social media marketing budget accordingly. A recent study shows that companies and influencers shared a third less news feed posts in 2019 compared to 2016.
Social Media Stories is Likely to Gain Traction on Other Platforms in 2021
In 2020, LinkedIn and Twitter followed in the footsteps of Snapchat, Instagram, and Facebook and rolled out their own stories features. Considering the aforementioned success of Instagram Stories, in particular, it's no surprise that other channels are following suit.
For LinkedIn's feature, the professional platform adopted the Stories label, while Twitter named its temporary video feature 'Fleets,' referring to fleeting content that disappears after 24 hours. 
The features on both platforms are quite similar to that of Instagram Stories. Both allow you to share photos and short video clips, as well as add additional elements like text. Both LinkedIn Stories and Twitter Fleets also disappear after 24 hours. However, both have their own unique nuances and features. 
Twitter Fleets
In November 2020, Twitter launched its "Fleets" feature in an unconventional yet appropriate format: a Tweet. What was most unconventional about it was the Generation Z language it used to announce its new stories feature:
Unlike Instagram Stories, which serves as a catch-all feature for posts of all types, Twitter product lead Kayvon Beykpour appears to have a specific use in mind for Fleets:
"Now, more than ever, we think it's critical to provide people another way to share what's on their mind; without feeling self-conscious about it lasting on the record, and without the pressure of public replies. Those Tweets that never got past "Drafts" can finally see the light!"
As the name suggests, Fleets are meant to be fleeting musings that are shared on the fly, and the simple infrastructure backs up this assumption. 
Unlike Instagram and Facebook Stories, which offer a wide variety of interactive features, gifs, filters, and more, there are only three options for Twitter Fleets:
Text-based Fleets

: customizable text on a simple coloured background

Share Tweets

: an individual Tweet on a coloured background

Video or Photo Fleets

: A video clip or photo
Currently, users can only share and access Fleets on the Twitter app. Instagram Stories also started as an app-only feature and eventually was on-boarded onto the desktop version, but it's unclear whether Twitter Fleets will follow the same trajectory.
LinkedIn Stories
In August, LinkedIn teased their new Stories feature, which began rolling out in September. According to LinkedIn, their Stories are a quick way to share 'everyday professional moments' in order 'to build meaningful relationships with your professional community.' 
Compared to Twitter Fleets, the editing interface looks more similar to that of Instagram Stories. You can add a wide range of different stickers and gifs, overlay text, mention others on the platform, and share a Question of the day.
Example: The LinkedIn Stories editing interface.
As users become more familiar with the tool, we can expect to see new elements added to it. Like Twitter Fleets, the Stories feature is currently only available on the LinkedIn app, so it will be interesting to see how it grows in popularity and complexity.
Educational Stories will be a Major Part of Social Media Marketing for Schools
As with every higher ed social media initiative, once it becomes commonplace amongst schools, there is a lot more competition to get noticed and retain students' attention.
It's safe to say that social media stories have reached that point. In order for your school to ensure its stories stand out in 2021, keep engagement at the forefront of your strategy. 
Nowadays, prospective students don't simply want something that's pretty to look at in their stories—but something that is interactive, entertaining, and educational.
What better way to provide your prospective students with information of real value than by teaching them something? And who better to provide it than those whose primary job is to teach!
There are many ways to simultaneously educate and entertain your prospective students through social media stories. 
One simple way to create informative stories across channels is by posting simple factoids, or multi-story posts that explain a topic, concept, or subject that your school specializes in. These lighthearted, simple stories can help your school build its brand reputation by showing that it understands what its audience is looking for, and isn't just using social media for self-promotion.
If you want to take these Stories to the next level, you can test out some of the different interactive features that are available across platforms.
For instance, on Instagram Stories, you can build mini-quizzes that help you not only educate your followers, but test their skills. 
Example: An Instagram Story quiz that tests user's English skills and helps them understand proper spelling, grammar, punctuation, and more!
Stories are also a great way to provide a window into the things your school is teaching and researching. You can share photos and videos that not only educate students about a subject they're interested in, but provide insights into what your school is up to. 
Example: One snippet of a series of Instagram Stories by West Virginia University that showcases its various research projects.
Educational stories are also an especially apropos tactic for LinkedIn Stories. The platform started as a site primarily for networking, but as the channel adopts more interactive features, it's becoming much more than just that.
Now, people are relying on LinkedIn for professional advice, tips, and experience, and your school can position itself as a place that shares those things with credibility through your stories.
Higher Ed Social Media Stories Should Directly Connect with Students in 2021
In 2021, social media for schools is not just about building your brand as an academic institution. More and more, social media channels have become platforms through which to showcase the people that make your school what it is.
Stories provide a great way to do this. Since stories disappear after 24 hours, schools are more motivated to showcase quick glimpses into their everyday world and the people involved.
The interactive features offered by various platforms' stories also make it easier for students, faculty, and staff to communicate directly with your target audience. 
Example: The McGill University Admissions Instagram account regularly features its current students, as demonstrated by the account's Story highlights. 
This allows current students to engage directly with future students through different means, such as the question feature pictured below.
In the education social media community, this trend has been referred to as a "student takeover." This is where a particular student 'takes over' a school's social media account, sharing content, answering questions, providing advice, and more.
Stories are a great format for this particular trend as you can have one person generating a lot of content that is optimally targeted for prospective students, while maintaining a consistent theme on your news feed.
Example: An Instagram Story takeover from Lancaster University that is specific to students who are on a work placement during their studies.
Stories Ads will be a Significant Part of Social Media Marketing for Schools in 2021
Knowing the kind of stories content to curate to your followers on social media is essential. But if you want to use stories to reach new prospects, advertising can be a super helpful part of your strategy.
Instagram Stories Ads
If you're unfamiliar with this ad format, Instagram Stories look the same as any other Story, apart from a "Sponsored" denotation. Just like organic Stories, the ads are full-screen and vertical, in either photo or video format. 
These ads blend seamlessly into non-sponsored content: as you view or swipe through Instagram Stories, sponsored content is interspersed throughout organic posts.
Instagram Stories ads also allow schools to add a link to their Story, meaning users can swipe up to visit a particular webpage. This is one especially useful drawing point for schools with less than 10,000 followers, as only accounts with this many followers or more can add links to their organic Stories. 
At this point in time, there are 7 objectives for Instagram Story ads: 
Brand awareness

: finding new users likely to be interested in your school

Reach

: maximizing the number of people viewing your ad

Video views

: maximizing views for video content 

Conversions

: driving actions on your school's website

App installs

: driving people to install your school's app

Lead Generation

: collecting leads' contact details

Traffic

: driving people to your school's website
Facebook Stories Ads
Although Facebook Stories haven't reached the same cult status as that of Instagram's, the platform's ads are cheaper, and follow the same format.
In fact, Instagram and Facebook Stories ads are created on the same platform: Facebook Ads Manager. That way, when you've mastered one ad format, you've got them both down. You can also easily create a Stories Ad that plays on both Facebook and Instagram. 
Example: Sample Facebook Stories Ad for Language Systems International. Users can swipe up on mobile or click the 'learn more' button on desktop to learn more about the school. 
LinkedIn Stories Ads
Although LinkedIn Stories Ads aren't available to all users right now, that is expected to change in 2021. 
In December 2020, LinkedIn announced that it was "testing Stories Ads with a limited number of advertisers in a closed beta with all members globally." It is not clear if there will be anything different about LinkedIn Story Ads in comparison to Facebook and Instagram; all that LinkedIn has revealed is that there are both video and image ads available.
So when can schools expect to create them for themselves? Well, LinkedIn has said that the 600 advertisers' campaigns generated "positive performance in clicks, videos, and cost metrics," but we haven't heard anything past that. However, if the campaigns have performed as positively as we are led to believe, we can expect to see the feature fully launched sometime in the near future.
Social media marketing is constantly evolving and changing based on consumer demands. In this case, it's demands for more engaging, interactive, and entertaining content, which the stories format suits well. If your school is looking for a relatively simple way to boost online engagement, look no further than social media stories: the new, the tried, and true, and the upcoming.