New leads are precious—every school knows that. The faster you can follow-up with someone who downloads an asset, registers for an event, or submits a form, the more likely your school is to reach them, first of all, as well as help them advance through through the admissions process.
That's why it's important that incoming leads are associated with the correct contact owner. In Mautic by HEM, you can create lead assignment campaigns that assign contacts to certain owners based on a variety of factors (such as request source, language, or program of interest) so that the correct owner will be notified.
This can also be helpful for not only incoming leads, but contacts who have been in your system for some time. Regardless of how your school structures its follow-up process, you can create campaigns to help improve organization and ensure that no leads fall through the cracks.
How to Set Up a New Campaign
To start creating a lead assignment campaign, first navigate to the Campaigns section of Mautic and click "New".
Then, you can add general information about the campaign in the main menu. Schools are required to name their campaigns, but the other elements (such as description and category) are optional. It is recommended that schools toggle the Published field to "No" while they are in the process of creating their campaign so as to prevent any errors.
When you're ready to start customizing your campaign, click "Launch Campaign Builder". 
Creating Lead Assignment Campaigns
To create an autoresponder in Mautic, first create a campaign using the aforementioned steps. Then, click "Launch Campaign Builder."
From there, you have the option to start your campaign by selecting either a particular form, or contact segment, in Mautic. You will likely want to select 'contact segment' in this case, as many schools choose to assign leads to owners based on different parameters such as what program they're interested in, where they're from, etc.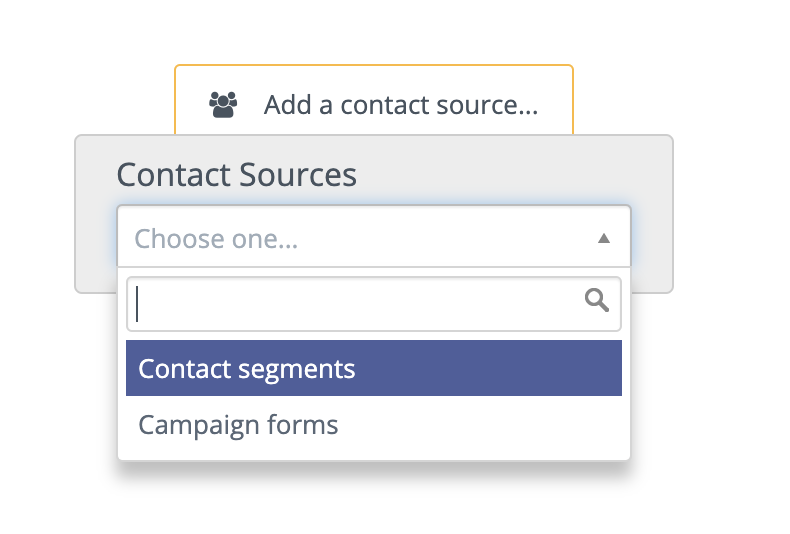 From there, you can choose which particular segment you want to assign to a certain staff member.
From there, you have the option to create a decision, carry out an action, or add a condition. In this case, we want to update a contact's parameters, so we click "action" and then select "update contact owner" in the drop-down menu:
Then you can decide which contact owner you want to assign to the particular leads. Then click "Apply". 
You will then be brought to the general campaign menu. If you want to launch your campaign, click "Publish" and then "Save and close". Your campaign will be activated automatically.