Edit Roles for Student Recruitment
Roles in Mautic are not only fully customizable – you can also edit them at any time.
To get to the role editor in Mautic, first click the Settings icon at the top right-hand corner of your screen.
A 'Settings' sidebar will then open up, which is where you can click 'Roles.'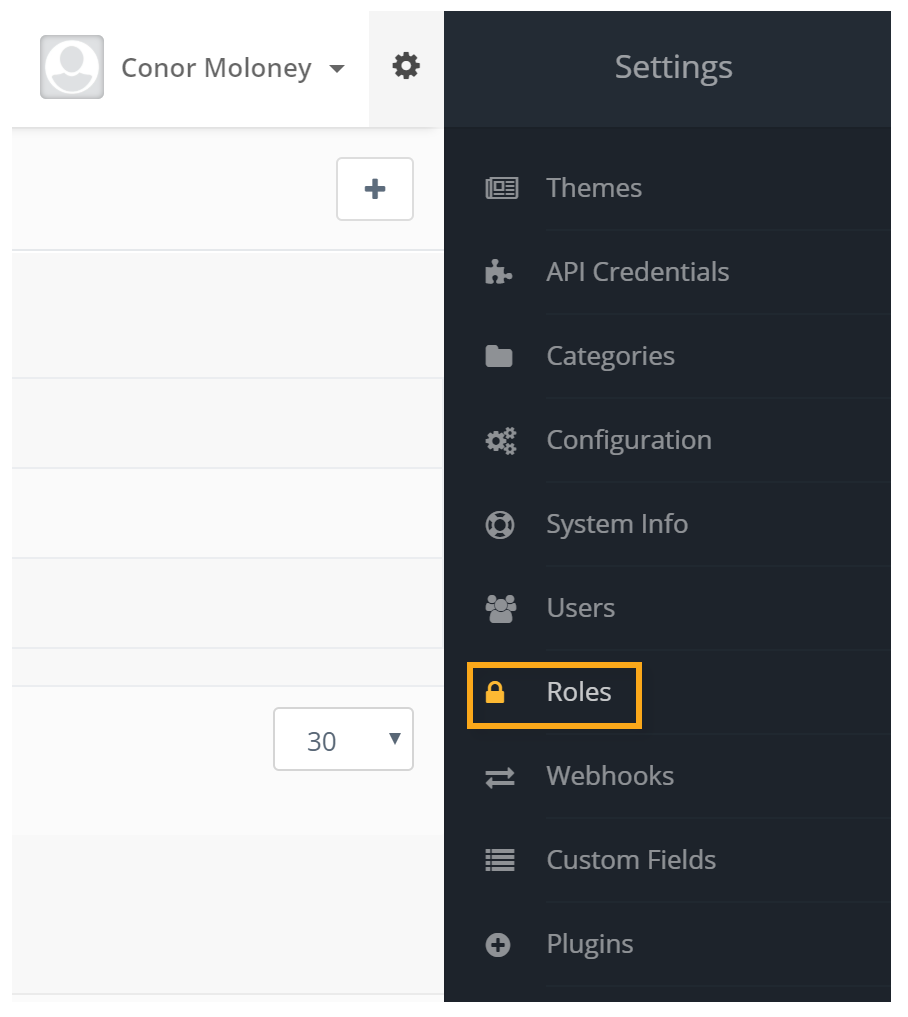 You'll be brought to a screen which showcases the different roles you currently have, as well as how many users occupy them. 
Click to Edit
To edit a particular role, all you have to do is click on it.
Edit Role Details
You will then be brought to the Role page. Under the Details tab, you can edit the Name and Description of the role, and also control whether the user has full access to the system or not by clicking the 'Yes/No' toggle button on the right-hand side of the page.  
If a user is not been given full access to the system, you can edit what they have access to by checking or unchecking features under the permission tab.
Save Your Changes
If you need to exit the Mautic role editor before you have finished your edits, you can press Save & Close in the top right-hand corner. Once your role is edited, you can press 'Apply' to implement the changes. Alternatively, if you decide you don't want to make any edits and instead leave the role as is, you can press 'Cancel.'
After you have updated your role, the changes will automatically apply to any users who hold that role.