Create a New Role in Mautic for Schools
In Mautic, you can create different roles for your staff members based on the different user permissions they need.
To access the area of Mautic where you create new roles, first click the settings icon at the top right-hand corner of your screen.
A 'Settings' sidebar will then open up, which is where you can click 'Roles.'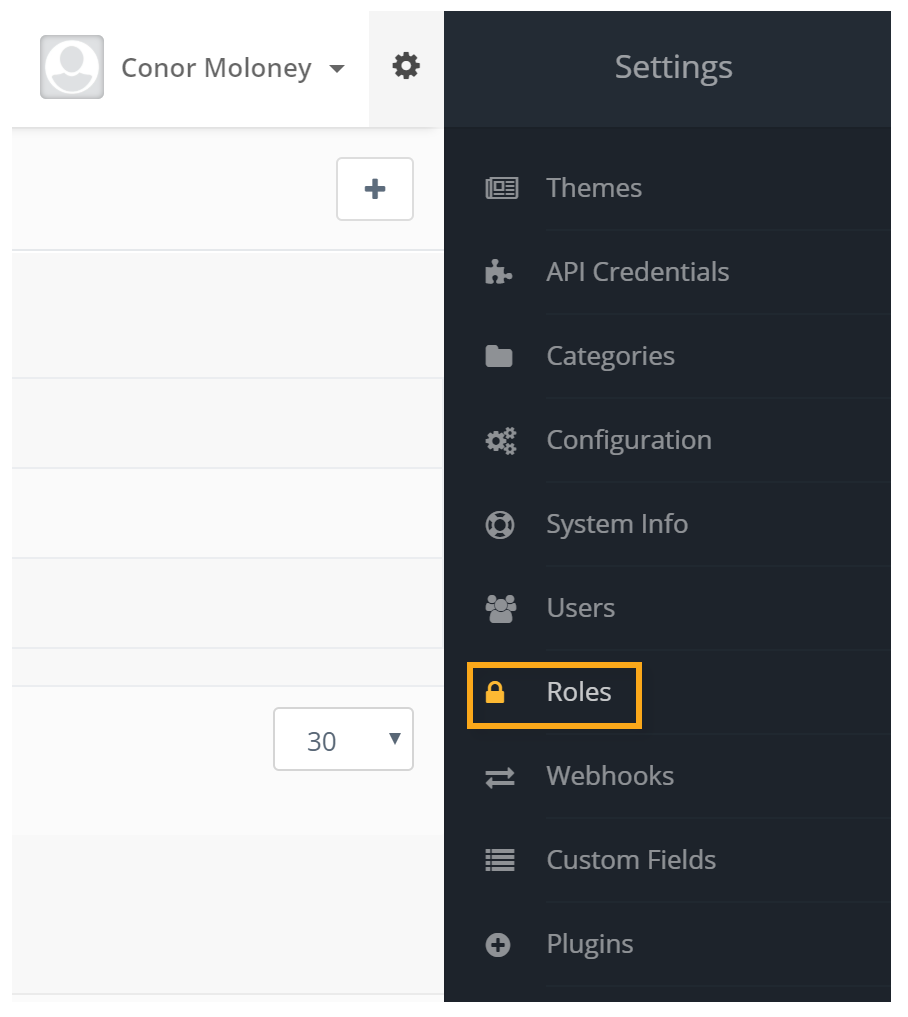 In this menu, you can immediately see the different roles you have set, as well as how many people occupy those roles. 
Create New Role
If you want to create a new role, click 'New' in the top right-hand corner.

Add Role Details
You'll then be brought to a role builder where you can name your role, add a description, and decide whether you want those in the role to have full system access.
If you don't want this role to have full system access, click the 'Permissions' button to determine what they will have access to. There are many different options, so you can customize the role to your liking.
Save Your New Role
If you need to exit the Mautic role builder before you finish creating your new role, you can press Save & Close in the top right-hand corner. 
When your role is ready to go, you can press 'Apply'. Alternatively, if you decide not to use the role you have started creating, you can press 'Cancel' to discard it.
After you have created your new role, it will automatically appear in the 'Roles' section of Mautic. You can also edit it at any time.