HEM's Virtual Admissions Assistant digitizes each step of the enrollment journey, allowing prospective students to explore different courses, campuses, financial aid offices and more. This tool is an effective segway to the application process as prospects can plan out their ideal higher ed experience.
To create a Virtual Assistant, click 'VAA Builder' in the VAA section of your Student Application Portal.
Then, in the Assistant Builder dashboard, click 'Add New' in the top right corner.
Add Information
You will then be brought to a one-page form where you can customize your Virtual Assistant. 
The first section allows you to customize the permanent – or sticky – elements of the virtual assistant, including the title and the 'Helper' icon that allow prospects to ask a question at any point in the process.
Each preceding section relates to a different component of the admissions process, such as campus and financial aid. If there is a section you do not want to include, simply deselect it.
The 'Help text' field in each section is what prospective students will see when they click the 'Helper' icon. You can add videos or images to this section to offer prospects additional information as they work through the admissions process.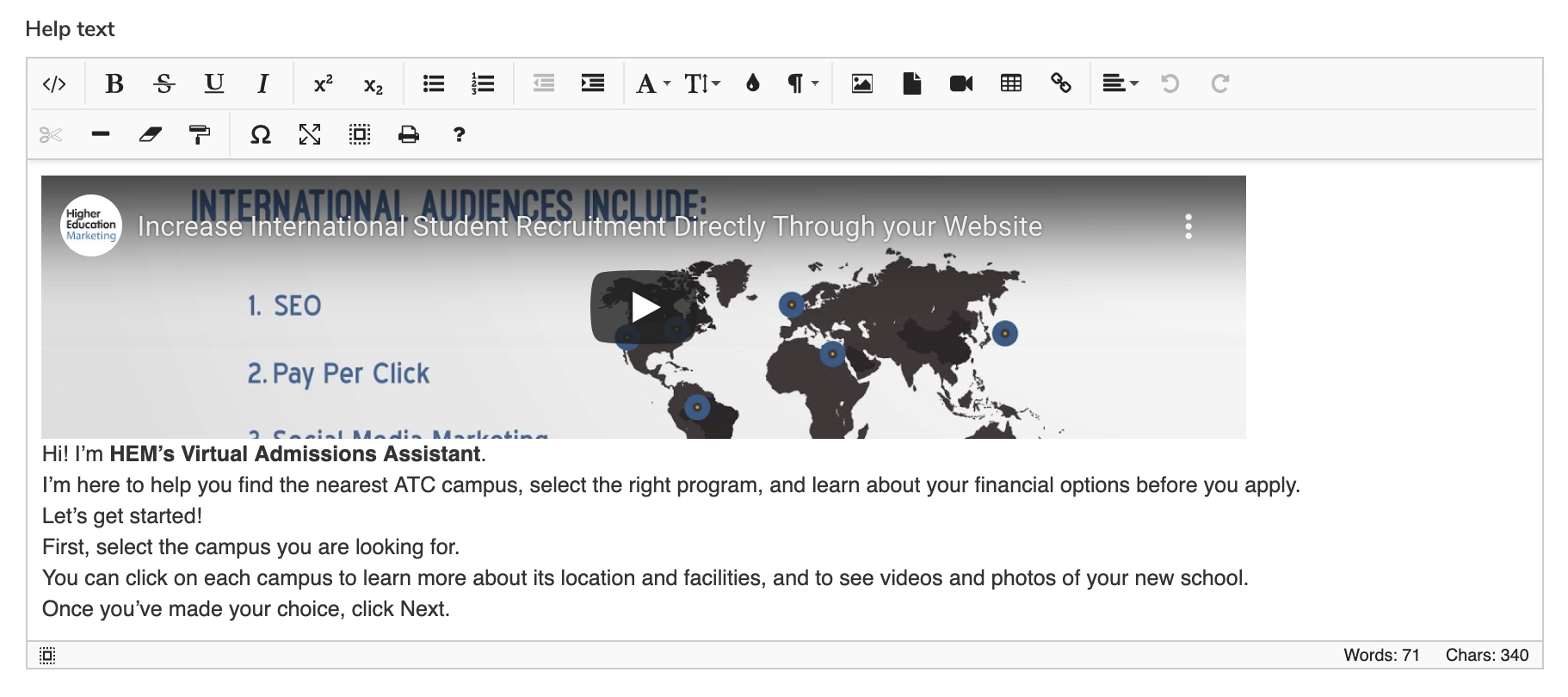 In the final section, you can allow prospects to directly apply to your school.
This is what this page will look like in the Virtual Assistant:
Save Admissions Assistant
When you've customized the Virtual Admissions Assistant to your liking, click 'Save' at the bottom right corner.
The final product will look different for every school, but here is what a sample Admissions Assistant looks like: